Regular servicing is an essential aspect of car ownership. A 6 to 12 monthly or kilometre based event - a basic or general service usually involves an oil change and inspections of the main components of the car's internal system. During your service, the mechanic will look at the brake pads, discs and callipers, the wear on the tyres, the function of the lights and other essential safety elements.
Regular petrol servicing allows an excellent opportunity for the mechanic to let you know what may need attention on your car such as potential safety hazards or issues impacting performance. This will allow you to budget for any repairs or improvements or to drive with peace of mind that your car is in top condition.
The 10 signs that your car needs a service include:
The engine warning light is on
Strange noises are coming from the car, such as high pitched squeals or squeaks when braking
Smoke is coming from the exhaust or under the bonnet
Strange vibrations are occurring as you drive
The brakes are experiencing slower response times
The car is stalling regularly
You are having problems starting the car or it coughs and splutters upon starting
The gears are grinding
There is a decrease in the power and speed potential of the car
The steering is pulling to one side or is very stiff
Each of these signs can indicate that something sinister is going on beneath the hood of your car or within its intricate internal systems. With a regular servicing schedule, your mechanic can often catch these problems before they occur, ensuring the safety of your vehicle and the security of your budget.
What are the different types of car servicing?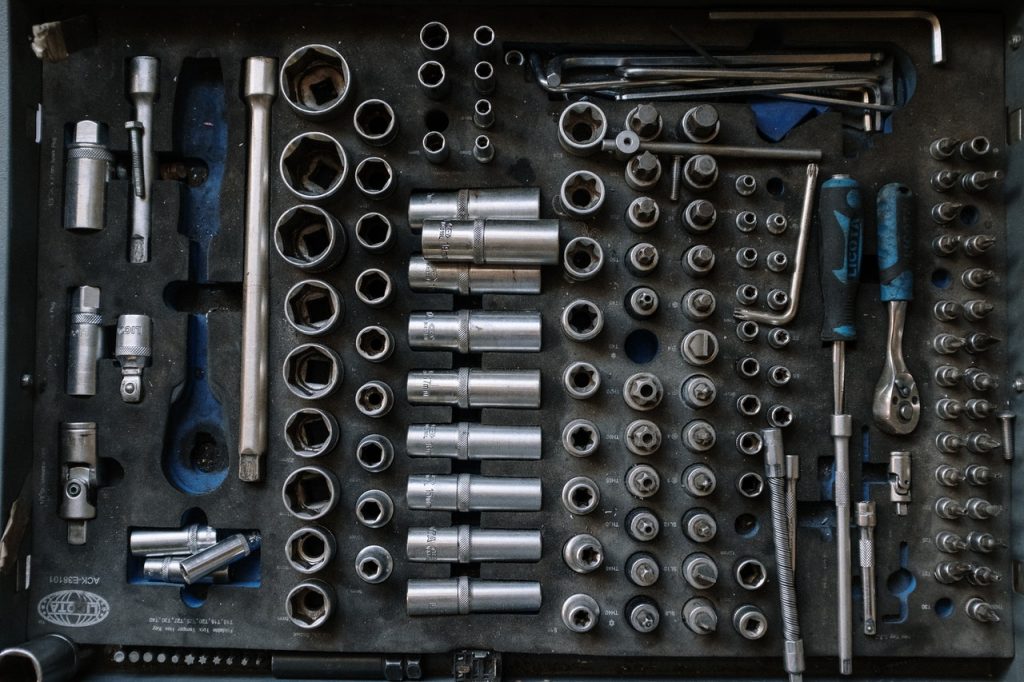 It can be difficult to know what your car needs and it can help to understand the three different types of car servicing. These include a minor service, major service and an interim service. Depending on the make, model and age of your car, you may have specific logbook servicing requirements.
Logbook servicing requirements can consist of both major and minor services and are generally conducted every 10,000 km. A logbook service will follow the procedures and recommendations in the logbook from the manufacturer of your car. It is less detailed than a major service and has specific requirements to ensure the safety and function of your car.
During a logbook service your mechanic may:
Change the oil and install a new filter
Check the function and adjust the brakes
Check the steering and suspension
Top up the fluids
Test the battery
Check tyre pressure, radiator hoses, fan belts and lights
These standard checks and measurements are fairly common, but some will alter between makes and models.
What happens during a major car service?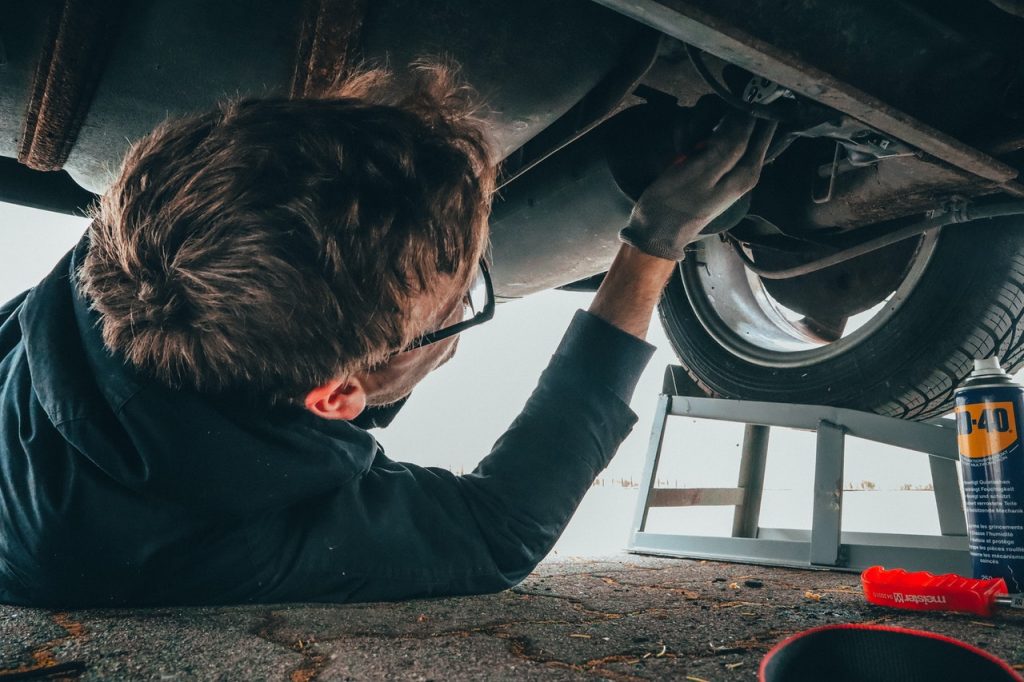 Many people put off their major service thinking interim top-ups of fluid or a casual check of the tyres is enough to maintain a car. Unfortunately, this isn't the case and major services are essential to prevent your car from needing major repairs. Major services will likely save you money in the long run, preventing major issues from popping up unexpectedly, and keeping your car in optimum condition for future sale or long term reliability.
Your major car service will generally include:
New fresh engine oil
Replaced spark plugs to maximise your fuel economy
Inspection of the brakes to be cleaned and adjusted as necessary
Flushing and replacement of fluids around the transmission, clutch, brakes and power steering
Replacement of coolant
A road test to see how the car is driving
A comprehensive safety test for your peace of mind
A battery test to ensure it is charging well and set up for long term use
Inspection of the gear box, diff oil, wiper blades and bulbs
Plus what you would normally expect in a basic or logbook service
Depending on the vehicle's make, model, manufacturer requirements and engine type, you should expect to do a major service around every three years or 30,000km. This is generally around the same time that your car will need new elements such as spark plugs, fuel filters and timing belts.
Some car owners fall into the trap of leaving their servicing too late or letting the period between servicing go on for too long.
Is your car overdue for a service?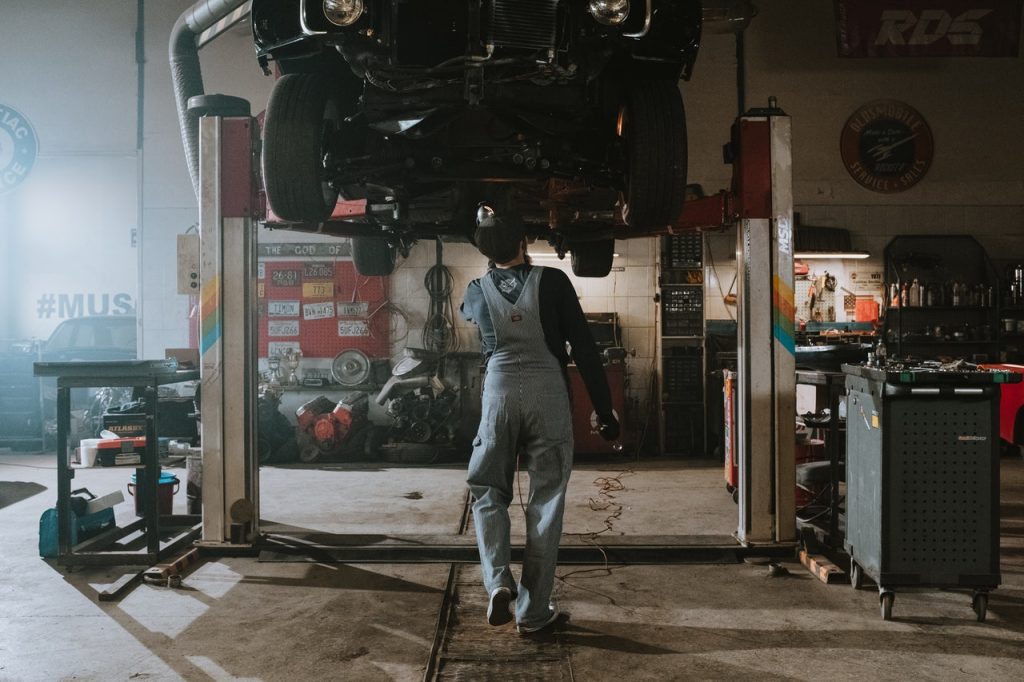 In our blog post, "A Comprehensive Lowdown on Car Servicing", we discuss how a regular car service can save you time, money and potential risk across the life of your car. Being able to identify potential problems before they become major issues is an asset that only a qualified and experienced mechanic can provide. Servicing performed by a trusted mechanic can ensure all essential checks are completed so vital elements don't let you down when you need them the most.
Many people put off their car service in an attempt to save money, however, this provides a false sense of security as the cost of repairs can far outweigh the cost of servicing on a neglected car. Servicing can improve the fuel economy of your car and make it more reliable on the road with a smoother running engine and more responsive elements. If you're planning on selling your vehicle down the line, a regular servicing history performed by a qualified and experienced mechanic can add thousands to your sale price and help your car sell faster.
You can trust the Bliss Mechanics team to perform your servicing to the highest standard. We are committed to working with honesty, integrity and quality to bring the highest performance and reliability to your vehicle. We understand that your car is needed to keep your day to day life running well, and our quick turnarounds provide the perfect solution. Whether you need a major service after years of neglect, or you're looking for someone to keep your car on a regular servicing schedule, we can help.
Our extensive knowledge in both petrol and diesel car servicing can keep your car running smoothly and safely so you can travel with peace of mind. For more information on our petrol servicing or give us a call on 5325 1120 to book your car in today.